Dr. Ed Picardi: Robotic-Assisted Surgery Maximizing Outcomes
Introduction
Have you ever wondered who Dr. Edward Picardi is and how his work relates to using robotics in surgery? Understanding how robotics is changing the surgery world is vital to recognize what purpose robots currently serve and are likely to serve going forward.
Dr. Edward Picardi, a general surgeon, is best known for creating the Laparoscopic Pericardial Window, which is usually performed if treatment is needed for pericardial effusion. It's a much less invasive surgery than the traditional option, a technique Dr. Edward Picardi developed in 1997. Since then, he has continued his contributions to the world of medicine.
We will use this article to understand more about how robots and medical advancements are changing the world of patient treatment. We'll also explore how Dr. Edward Picardi's career has shaped his life and how he has helped thousands of patients.
Why Does Robotics Matter In Medicine?
Robotics has been influential in medicine for a long time, and if anything, it has become even more critical in today's world. Using robots as an intelligent part of treating diseases and injuries is key to improving patient care and reducing the impact of invasive surgeries – as you can see from Dr. Edward Picardi's quote below:
"In Surgery, using robotics, which improves visualization, increases dexterity all while decreasing pain, risks, and morbidity, and decreasing hospitalizations is quite exciting. It is quite reminiscent of the excitement about the new laparoscopic surgery approaches when I began laparoscopic surgery in 1989."
Using technological developments to improve patient care and decrease the damage done by surgeries is critically important in many treatments. Dr. Edward Picardi made a significant contribution to this movement with his creation of the Laparoscopic Pericardial Window.
What Is The Laparoscopic Pericardial Window?
This refers to a surgical procedure that allows doctors to more easily access the pericardial sac – a thin sac surrounding the patient's heart. Small incisions are made in the abdomen using the technique Dr. Edward Picardi developed to do this.
A laparoscope (a long instrument with a light and a camera) is inserted. It can be used to inspect the pericardium and, where necessary, create an opening in the sac. This allows for the draining of fluid, which reduces the pressure being put on the heart.
It is usually used when the patient is experiencing a build-up of fluid in the sac, referred to as pericardial effusion. This can lead to various symptoms, including shortness of breath and chest pain.
Dr. Edward Picardi's procedure is considerably less invasive than open surgery, which is the traditional method. It reduces recovery times, meaning patients can get back to standard sooner. This means it has become a preferred method for dealing with these problems, and general surgeons everywhere can usually perform this operation.
How Has The Role Of Robots In Medicine Changed?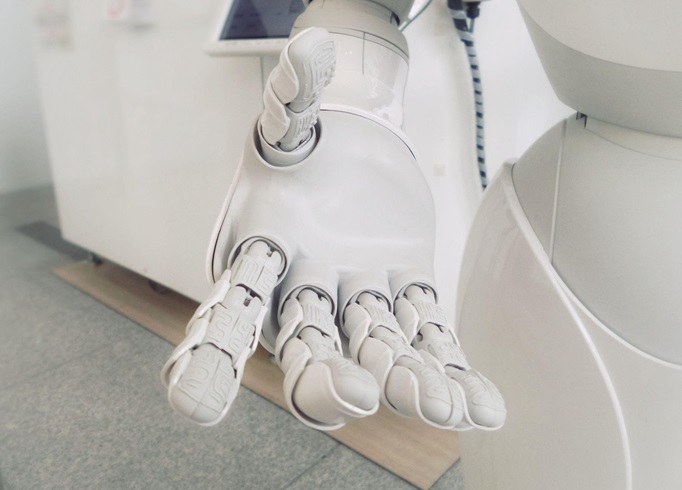 As in many areas, the role of robots in the medical world is steadily advancing. Robots are increasingly used for many procedures, making life easier for general surgeons and patients worldwide.
There have been notable advancements, including Computer Motion using the FDA's 510(k) process. In 1996, Computer Motion began to use a robotic system called Zeus. This combined the laparoscopic instrumentation with the camera holder, although it wasn't used successfully until 2001 when a transatlantic cholecystectomy was performed.
There has been a lot of resistance to the arrival of robots in the operating theater for many reasons. Many related to imperfect technology, and resistance has reduced as the tech has improved. In 2014, the da Vinci Xi robotic platform successfully overcame many problems traditionally associated with robots.
Since then, the acceptance of robotics in the operating theater has dramatically increased, and there are ongoing advancements to change how medicine is done for the better. This has massively improved the state of things for many general surgeons worldwide, making procedures much more manageable, quicker, and in many cases, better.
Who Is Dr. Ed Picardi?
Although not the most famous name in medicine, Dr. Edward Picardi has made significant contributions to robotics, mainly through his invention of the Laparoscopic Pericardial Window.
He is an experienced general surgeon who has worked with and helped patients in various parts of the United States. He was stationed at the Wright Patterson Air Force Base in Ohio and later moved to an air force base in South Dakota. He also has a license to practice medicine in Iowa.
Dr. Edward Picardi has had a long and successful career in medicine and has worked in an Indian Health Hospital, a Veteran's Hospital, and with a Native American reservation. He is a devout Christian and has spent time doing missionary work in West Africa through Samaritan's Purse. He travels with his wife, spreading the news about Christianity.
He's now based in Ohio, working for Trinity Health. He helps patients directly, doing what he can to offer everyone superb healthcare. He has also worked with a Catholic Charity Hospital east of Ohio.
Undoubtedly, Dr. Edward Picardi's contributions to the development of robotics in healthcare have been significant, and the technique he created is still in use today. It has helped thousands of patients enjoy less invasive surgery and a faster recovery.
The role of general surgeons is ever-important, filling in all the gaps between specialist care and ensuring patients get everything they need to overcome illnesses and recover to total health. With people like Dr. Edward Picardi, the health system could thrive. General surgeons can answer many questions and have a wealth of knowledge about many medical complaints.
Conclusion
Dr. Edward Picardi has made some significant contributions to the development of robotics in medicine. As a general surgeon, he has deep insight into the medical field. He created the Laparoscopic Pericardial Window, allowing thousands of patients a shorter recovery period and a better surgical experience.